Most people have a tendency to spend more on vacation than they do in their real lives. So, if you see or compare the vacations, you will know that a cruise vacation is not distinct from others. So, many people, after booking cruises and before they take the journey, have this common query: "How much money should I take on a cruise?" One of the best parts that, you will know about the cruise vacation is that, your main expense or major expense is included in the fare of the cruise. At a minimum, the cost you pay after boarding the ship will include the cost of meals; it can also include your lodging and other expenses like buying some products on board, shopping, beverages, a casino, and so on, for which you have to pay extra. The cruise ticket cost includes almost everything you require, like amenities, upgrades, and so on.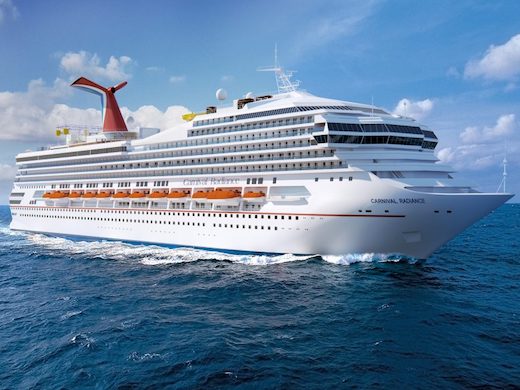 Port Calls Necessitate the Use of Cash
But still, most of them, after booking a cruise book, are confused and don't know how much cash they should carry on a cruise ship. So, let me tell you that the amount of money required per individual per day will mainly depend on what extra amenities they would like to use. Suppose you want to pay cash tips to the ship's staff or you plan to play at the gambling den (casino) of the ship or port calls, then you will be required to carry some good amount of cash while on-board cruise. There can be many situations that warrants cold-hard cash while one is on the cruise. Also, in many situations, you don't really need cash when on a cruise ship. It is because there are several cruise lines that operate on a cashless system. So, this permits you to pay for any or all of your on-ship charges using your room account rather than paying with cash.
How Your Credit Card is Linked
When you book a cruise, you will be asked to provide a kind of payment to use on-the-ship charges, just like how it is in a hotel. If you give a credit card, then that card will be linked or associated with your overall account, and the most important to your cruise card. So, you can get a cashless experience on cruise, and besides that, your cruise card serves several important purposes. The cruise card is the key to your first-class compartment. Once you begin sailing, this is your entry and exit pass. You should swipe it at the security every time you board or exit the ship and also your picture will pop up on the screen of the security, so that the security can confirm that you are the real you, who you say you are. The card is also used for any purchases that you make while on the ship.
ATMs on board the ship:
So, in your cruise bookings, this is one of the most important cards. Mostly, your cruise card is like a sole currency which is used on-board. You shall be running a tab throughout your on-ship and will settle up it in the end. If you want to check your bank account or make any kind of interim payment, you can also do that at the guest services desk. Otherwise, the final balance will be deducted from whatever credit card you have on file. Besides that, you will also be able to check your bills through the TV that in in your stateroom or your room. If you are planning on staying on board for the entire cruise, then you can board without a single dollar in your purse. There is no need for you to carry cash when on board. However, even if you are carrying cash, it's fine, and you can use it onboard to make pricey purchases if you don't wish to use your card. Even the ships these days have ATMs readily available.