There are many dangerous sports that people are familiar with, such as boxing, horse racing, gorge walking wales , and rugby, but most people are unaware of the plethora of sports that are even more dangerous. The most extreme of these are described below.
1.    Canyoning
This sport, also known as canyoneering or river trekking, encourages participants to traverse scenic canyons using a variety of techniques such as climbing and rappelling.
Canyoning is a sport which is traditionally done on a mountain with continuos flowing water, which can be found in Germany, France, Ecuador, Colombia, and Norway. The San Gabriel Mountains near Los Angeles are a good choice in the United States. So, this adventure will teach you how to rappel down waterfalls, scramble through the rocks, and hike through difficult terrain.
2.    Zip-lining
Zip-lining is the act of traversing an incline using a pulley attached to a suspended cable, which is frequently included as part of an eco-tour. Zip lines, also known as zip slides or flying foxes, are a type of zip line.
Where can you try it? The Selvatura Park zip line in Costa Rica is breathtakingly beautiful, but daredevils will prefer the world's longest and fastest zip line, the Zip 2000 in Sun City, South Africa.
3.    Bouldering
Climbing has grown in popularity to the point where it will be included in the Tokyo Olympics. Bouldering, one of the Olympic climbing events, is when people climb to heights of 20 feet or less without using ropes or harnesses (safety mats are often used).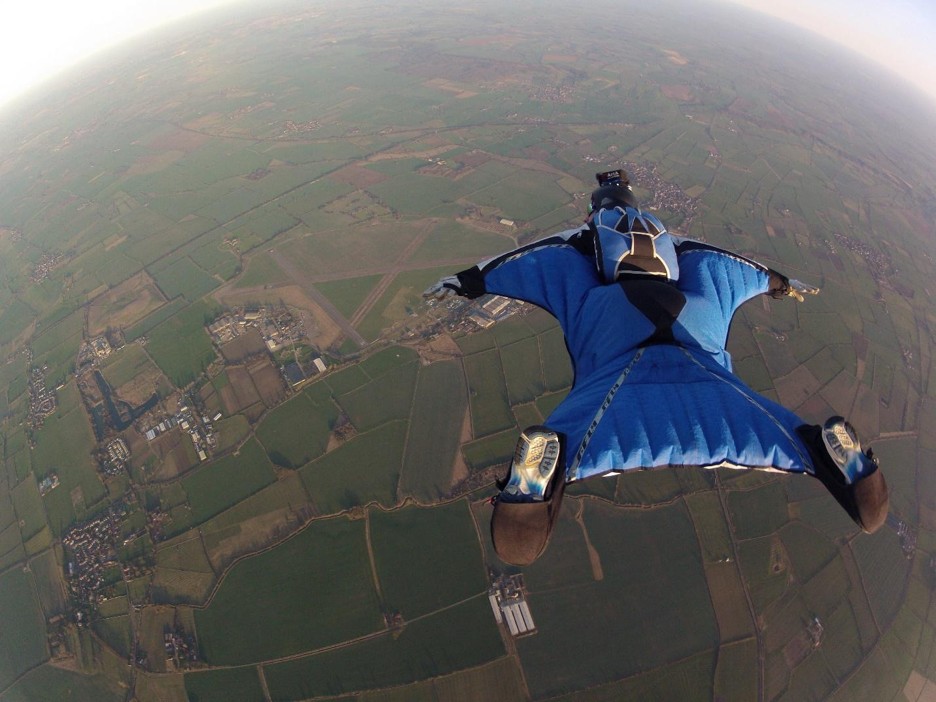 Climbing any higher without the use of safety equipment is considered free solo climbing. Indoor bouldering centers (with low walls to minimize injuries) have become popular in North America and can now be found all over the world, from the United Kingdom to Germany. Grotto in San Diego and Earth Treks in Golden, Colorado are two indoor options. Try it in Squamish, British Columbia, or Fontainebleau, France, for an outdoor adventure.
4.    Climbing on ice
As the name implies, ice climbing entails ascending iced cliffs, glaciers, or other similar formations. The main risks associated with this activity include falling, ice collapsing on the climber, and not being adequately prepared for the cold. In 2006, Hari Berger, an experienced ice climber, died when 150 tons (136,078kg) of ice fell on him during a climb near Hintersee Flachachau in Austria.
5.    Skydiving
There's nothing like the rush of jumping from a plane at 12,000 feet, forget about hang-gliding and paragliding. Tandem skydiving is accessible to almost anyone, but sky surfing, wingsuit surfing, and BASE jumping are best left to the pros.
6.    Slacklining
Tightrope walking is a sport, in which participants manoeuvre across a strip of nylon held taut between 2 anchor points just above the ground, is what proponents call this evolution. It may not appear to be particularly difficult, but it is (and great core exercise).
Where can you try it? In California's Joshua Tree National Park, you can try slacklining. Alternatively, you can make your own slackline (shop online at Gibbon Slacklines).
7.    Snowmobiling
The first snowmobile (also known as a sled) was patented in 1937 as a means of on-snow transportation, and the modern snowmobile (also known as a sled) was introduced in 1959 by the same inventor. They're most commonly used for extreme trail riding these days.
Where can you try it? The Upper Peninsula of Michigan has some of the best terrain, but winter snowmobiling tours at alpine resorts across the United States and Canada will leave you wanting more.
8.    Fighter Jets In The Air
Fighter jets, which are normally used by the military force, are actually developed in such a way that they can travel at high speeds & perform aerobatic maneuvers like barrel rolls, spins, and tailslides (flying the plane vertically upwards until losing its momentum & falling backwards towards earth). Try flying with a professional fighter pilot (and even have a go on the controls yourself).
Where can you try it? MiGFlug provides flight experiences in countries such as the United States, Russia, Canada, and Europe, allowing you to experience life as a fighter-jet pilot for a day.
9.    Cave Diving In Freshwater
Scuba diving in the ocean is thrilling enough for some but diving into a hole in the ground to explore a submerged cave system is something else entirely. The main attraction is usually stalactites.
Where can you try it? The Yucatán Peninsula in Mexico has the highest concentration of cenotes in the world (sinkholes). Its crystal-clear turquoise pools, surrounded by lush jungle, are idyllic.
10. Boarding or Heli-Skiing
Heli-skiing is a sport, which involves using a whirlybird to access the untouched terrain, is quite technical, and if you're an advanced skier or snowboarder, you'll get more bang (or, in this case, powder) for your buck.
Where can you try it? Heli-skiing is popular in North America and New Zealand, despite being banned in Europe. The Chugach Mountains in Alaska are home to some of the world's deepest and softest powder. Learn from some of the best backcountry ski guides in the world at Tordrillo Mountain Lodge, a luxury lodge near Anchorage. Dreamy views of Denali and volcanic peaks certainly don't hurt.
11. Bungee Jumping Is A Popular Sport In The United States
The modern sport of diving off a ledge while attached to a safety cord was popularised by Kiwi entrepreneur AJ Hackett, who was inspired by Vanuatu's ritualistic land divers.
Where can you try it? The world's highest commercial jump point (233m/764ft) is located at Hackett's Macau Tower, but the original Kawarau Bridge Bungy in Queenstown (43m/141ft) and the Victoria Falls Bungee in Zambia (111m/364ft) are more scenic.
12. Rafting on whitewater
Whitewater rafters use an inflatable boat to navigate rapids ranging from one to five (anything higher is considered unraftable). While the first rubber raft for riding river whitewater is thought to have been built in the 1840s, the first commercial whitewater operation did not begin until a century later. Companies didn't try the Zambezi River below Victoria Falls for the first time in 1981.
Where can you try it? On a section of the Zambezi River that runs between Zimbabwe and Zambia, the Suarez River (near San Gil, Colombia), and Nepal's Sun Kosi River, some of the world's most scenic grade five rapids can be found.
13. Zorbing
Zorbing (also known as sphering, orbing, and globe-riding) is a Kiwi invention that involves rolling down a hill in a transparent plastic ball. Choose to zorb alone, with friends, or with water – all in the name of having a good time. The original zorb company is based in Rotorua, but outfits can be found all over the world. You should must try this amazing sport at least once in your life.